Nancy's Blog: September 2019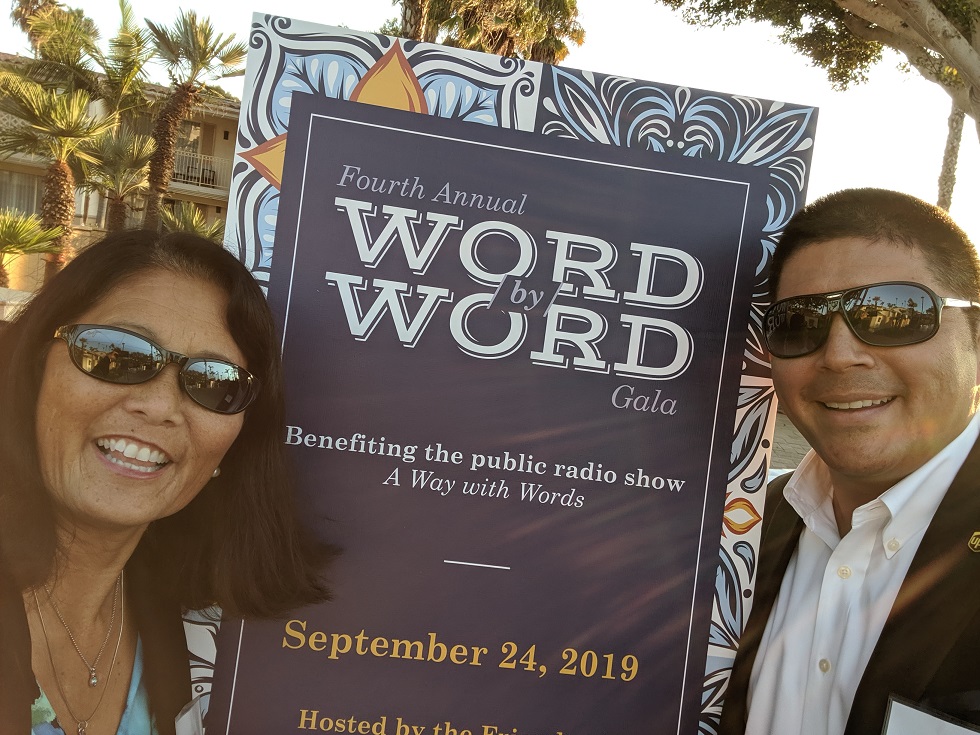 I often think of Helen Keller's quote when I think about United Way's work in the community: "Alone we can do so little; together, we can do so much." That togetherness means everything to the work we do every day. But we need visionary leaders to make that happen — from the profit and nonprofit sector to the philanthropic leadership that helps shape our community values. Thanks for inspiring the leaders in us all!
September 3: It's always a good idea to keep up-to-date with your funding partners! Today, Jim Woods, VP, Corporate Relations, Ian Gordon, SVP & Chief Impact Officer, and I met with Xio Arroyo at Wells Fargo to talk about their new funding strategies and how United Way could help them meet their goals. United Way, in partnership with others, is always looking for ways to leverage our resources to support the goals of our partner organizations.
Jim and I also met with Ajay Nirula and Jude Onyia at Lilly to talk about the launch of their workplace campaign. It's great to meet people who have been supporting these partnerships over the years and learn how they have been changing over time. We always welcome the launch of the Lilly campaign throughout their international offices.
September 4: Although I was in Salt Lake City to see the Elton John concert, I took the opportunity to meet with my counterpart at the SLC United Way office. Many thanks to CEO Bill Crim for his insights about how local United Ways are working with United Way Worldwide. He has also developed a strong fundraising campaign that's diverse in its resources. Can you imagine a fund to support collective impact coming from the legislature?
September 9–23: Vacation time! I was very fortunate to be able to tag along with a tour of travel agents to India!
September 24: Today was interesting to learn more about funding for a "Kinship Navigator" project launched by our United Ways of CA office. We will be exploring both what this means for our community and who is doing this work. Basically, this project will help support our partners who are working with the more non-traditional caregivers to provide resources and support for them. If you have any connections for us, please let me know!
Tonight I was honored to be recognized as a Community Leader by A Way with Words at their Word for Word Gala. You can see the beautiful honoree video they put together for me here. Just as humbling was to be recognized along with Dr. Mary Walshok, UC San Diego, and Mark Cafferty, San Diego Regional Economic Development Corporation. Along with this recognition was the opportunity to watch a segment of A Way with Words and hear the variety of questions that come in from around the world. One 9-year-old girl asked about the difference between immigrate and emigrate! (Do you know the answer?) I also learned the history of the phrase "dressed like Mrs. Astor's pet horse." Talk about dressed to the nines!
September 25: I caught up with David Lynn, Mission Driven Finance, this afternoon as we explored potential partnerships around education. I'm excited to see where this could go in the future!
In the evening, UWSD recognized the incredible impact our Leadership Society donors have on the San Diego community. We gathered close to 100 donors at Herb & Wood to thank them for their contributions to United Way and to highlight one of our collaborative partnerships – Readers in the Heights. Many thanks to all who attended and to Emily Moberly, Founder of Traveling Stories, for talking about our partnership and the impact she's been able to leverage because of that partnership.
September 27: Have you registered for National Philanthropy Day? It's Monday, November 4th! As the chair of the planning committee, I'm excited about the program we've put together and our plan to present the award winners. This is our opportunity to thank all who are dedicated and compassionate about giving back to the community through their time, talents, or treasures. Today was one of the last two meetings we will have before the big event!